This past year has been one unlike any other we have experienced as an organization or as a global community. Pain BC began 2020 with plans for significant organizational growth and expansion; the arrival of the COVID-19 pandemic turned our attention to meeting the immediate needs of our community.
Throughout this challenging year, Pain BC mobilized to address newly emerging challenges for people with pain. We added innovative new supports like our Gentle Movement @ Home series, which provides free online guided movement videos for people with pain who may have limited access to health and recreation services due to the pandemic.
We modified existing programs to meet our new context, such as moving our previously in-person Pain Support and Wellness Groups and our Making Sense of Pain class series to new online formats. The virtual offerings have expanded access to more people in additional communities across the province and have provided much-needed support and social connection throughout the pandemic. We're delighted by preliminary evaluation results showing both online programs are as well-received and effective as in person.
The COVID-19 pandemic and associated public health measures have been particularly difficult for people with pain, and that reality has been reflected in the increasing number and complexity of the calls received by our Pain Support Line. In order to better meet the needs of our callers, we adapted our program model to staff the program with registered social workers, allowing for a greater level of support than our previous program model.
We've expanded our knowledge translation and research partnerships, including working with a renowned pan-Canadian research team on a national study on the impact of COVID-19 and related restrictions on people living with pain. We continued to work closely with the Canadian Pain Task Force to support the development of its second report to Health Canada, and to advocate for a strengthened mandate for the Task Force in order to meet the increasingly urgent needs of people with pain during COVID-19.
In all our work, we strive to ensure the issues that matter to people living with pain are front and centre, including improving health equity, increasing access to health services and combatting the stigma that unfortunately still surrounds chronic pain. Despite the challenges of this past year, there is hope. Through our collective efforts, change is being realized. We're confident that pain is finally on the agenda and that we've hit the tipping point. We're so grateful to you – our community of supporters, collaborators, donors, and volunteers. Your many contributions and steadfast commitment will help us to ensure that no one is alone with pain.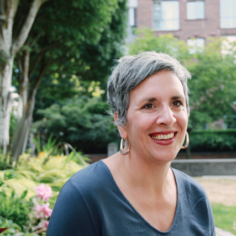 Maria Hudspith
Executive Director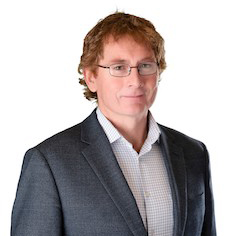 Finlay Sinclair, MCiP, RPP
Board Chair