National polling on the state of chronic pain in Canada
In the summer of 2019, Pain BC partnered with the Angus Reid Institute and the Mindset Social Innovation Foundation to learn more about the issue of chronic pain in Canada.  Through this partnership, the Angus Reid Institute polled Canadians on pain and pain-related issues.  Their findings covered topics including the broad impacts of pain, Canadians' experiences with cannabis and opioids, and revealed overwhelming support for policy change.
of those surveyed said that they can no longer access pain medications when needed.
said that if they could afford the treatments they need, they would be living with less pain and better quality of life today.
Cannabis was reported as being effective by 74% of those who tried it for pain relief; this was the highest number of all treatments surveyed.
Canadians are near-unanimous (92%) in their support for more access to publicly funded pain treatments.
The report highlights that Canadians – whether or not they have personal experience of persistent pain – are overwhelmingly supportive of proposed policy changes that could alleviate pain and that there is a broadly recognized need for federal and provincial policy change to improve access to care in Canada.
Read the full report at www.angusreid.org/chronic-pain-in-canada/.
Partnering to drive pain research in Canada
Fostering research on pain and pain-related disability is central to Pain BC's mission. We partner with researchers and academic institutions to facilitate study recruitment, broker relationships with policymakers and people with pain, support knowledge translation, and accelerate the adoption of new knowledge into clinical best-practice.
2019 research partnership highlights:
Managing cancer pain during the opioid crisis: A multidisciplinary, cross-Canada knowledge dissemination and research planning initiative
Canada's current overdose crisis, and efforts to curb it, may be contributing to inadequate cancer pain management. This was the core takeaway of the first step in a ground-breaking national initiative from researchers at Laval University.
Pain BC was proud to partner on this initiative, which bought together an international, multidisciplinary team of 41 people with lived experience, patient advocates, clinicians, and researchers with expertise in pain, oncology, palliative and supportive care, and addictions. These stakeholders identified several critical next steps that will enhance our understanding of the overdose crisis and its impact on people with cancer pain.
Partnering For Pain: A priority setting partnership to establish patient-oriented research priorities in pediatric chronic pain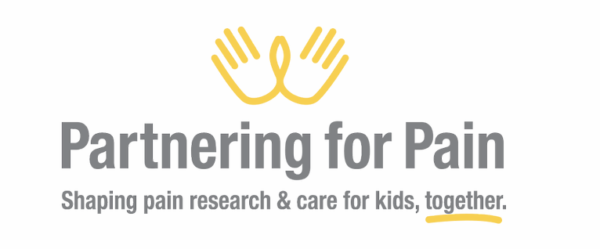 Between one to three million Canadian children and teens live with pain lasting months to years. Children with chronic pain and their families are experts on what it's like to live with pain, but until now, research did not focus on issues they care about most.
Over the past year, Partnering for Pain, led by Dr. Katie Birnie at Alberta Children's Hospital and Dr. Jennifer Stinson, undertook work to identify the top research priorities in pediatric chronic pain in Canada for youth and adults who experienced chronic pain during childhood, family members, and health care providers who have treated pediatric chronic pain.
Partnering For Pain is overseen by a cross-Canada team of young adults currently living with chronic pain, parents, multidisciplinary health care providers, researchers, and community partners including Pain BC.  The final top 10 identified priorities are a call to action to ensure future research in pediatric chronic pain focuses on what is most important to people who will see the results in their everyday lives. Read more about all 10 priorities by visiting www.kidsinpain.ca/partnering-for-pain.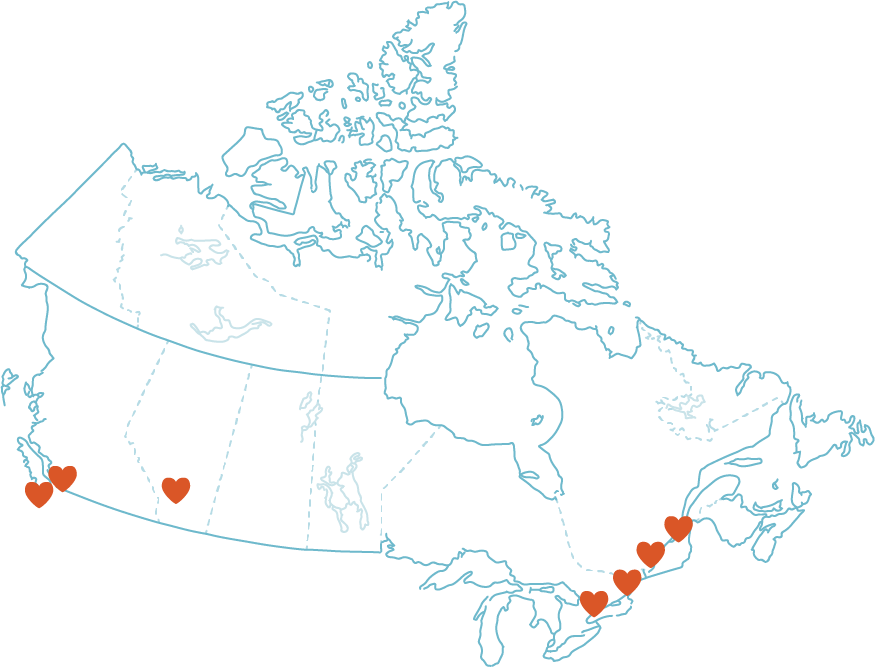 Supporting people with pain, poverty and trauma
People living with pain who also experience poverty, trauma, mental illness, or systemic racism often have a difficult time accessing the supports they need to manage pain. That's why Pain BC launched Making Sense of Pain this past year with the goal of providing accessible, non-stigmatizing and trauma-informed pain education and support.
Making Sense of Pain is a self-management class series designed for people with pain who face additional barriers to accessing care. The program is offered over a span of eight weeks in communities throughout BC. Each group is led by trained facilitators who provide participants with opportunities to learn about pain and strategies to help manage it. We also offer a culturally relevant and safe version of the program for First Nations, Metis, and Inuit peoples, which is co-facilitated by an Indigenous Elder.
Both versions of Making Sense of Pain were made possible by funding from the Vancouver Foundation, the Overdose Emergency Response Centre, and the Province of British Columbia. www.painbc.ca/making-sense-of-pain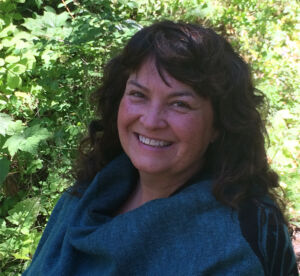 Elder Kathryn McCooeye facilitates the Making Sense of Pain – Indigenous program in Nelson, BC.
Providing equitable pain services for people who experience marginalization
Chronic pain is often misunderstood and poorly managed in the general population. For people with pain who experience stigma and marginalization, effective pain management is often even harder to access. To begin to address this important issue, Pain BC partnered on a project called EQUIP for Pain with researchers from the University of British Columbia and University of Victoria with the goal of improving care for people living with chronic pain who also experience social marginalization.
With funding from the Michael Smith Foundation for Health Research, Pain BC held focus groups for people with pain from Indigenous, LGBTQ2S, and newcomer and refugee communities to talk about their experiences, barriers to health care, and ideas for improving the systems that provide care and support.
The results of this work have been published in PAIN, the journal for the International Association for the Study of Pain, and Pain BC has received funding from the Social Sciences and Humanities Research Council to implement some of the findings from this work in order to improve our supports for people with pain from Indigenous, LGBTQ2S, and newcomer and refugee communities.
EQUIP for Pain focus group member
Contributing to this type of work is how I take care of myself and my well-being. It's reassuring to know that Pain BC is doing this work and it gives me hope that health care services will continue to become safer and more inclusive spaces.