Pain Support and Wellness Groups
painbc.ca/supportgroups
In late 2022, we concluded community consultations that led us to develop Pain Support and Wellness Groups specifically for LGBTQ2S, young adult, and Black, Indigenous, and people of colour (BIPOC) people with pain, in addition to our existing regional groups. Registration for the new groups opened in early 2023.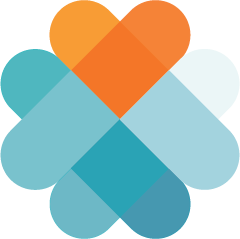 1,001
meeting attendances
found the groups supportive and safe
felt improvement
in their quality of life
Pain Support and Wellness Group attendee
The program makes me feel less alone. Not only am I appreciative of the facilitator-led discussions on various topics, but I'm in awe of the other participants who courageously share their stories, knowledge, struggles and successes, no matter how big or small. It's just a fantastic group!
Pain Support and Wellness Group attendee
It is empowering and affirming to listen and talk to other people who have similar challenges and experiences. I feel heard and seen and validated and I feel less alone. Thank you!
Pain Support and Wellness Group attendee
I've been in therapy for anxiety for two decades and thought I knew everything about how to cope with stress, but this was brand new, revolutionary information that has never ever been presented to me. I came into the group in a terrible mood feeling awful and left invigorated and full of hope, joy, love and a sense of community. So much gratitude for this group and everyone in it!
Pain Support and Wellness Group attendee
This group is so, so important to me. It helps me more than I can put into words. The facilitators are so knowledgeable and accepting of all experiences.
Pain Support Line
painbc.ca/supportline
We supported hundreds of British Columbians to access resources, care and support through our Pain Support Line and added online supports to our existing phone-based program.
The Pain Support Line now offers a wealth of self-serve resources, including new downloadable resources on pain-related topics ranging from health care and mental health to finances and relationships. These resources will soon be available in additional languages including Arabic, simplified and traditional Chinese, French, and Punjabi.
431
individuals accessed one-to-one support
1,853
one-to-one support sessions held
3,996
people accessed online self-serve supports
Pain Support Line client
The most helpful thing was [knowing] that I'm not alone and isolated with my chronic pain.
Pain Support Line client
I found the most helpful thing to be prompt support, valuable/pertinent information, a friendly person on the other end of the phone.
Coaching for Health
Coaching for Health continued to provide people with pain ongoing one-to-one support to pain learn self-management skills, regain function and improve their well-being. We grew our number of volunteer coaches, resulting in a 50% reduction in wait time for program participants to be paired with a coach. We also expanded our coach training program to include new content on trauma- and violence-informed care and anti-oppression lenses, making the program even more meaningful for people with pain who have experiences of trauma and marginalization.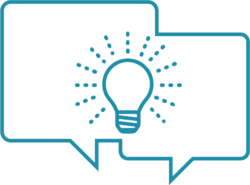 Coaching for Health client
I was very appreciative of the program and more especially my coach. She had a great understanding of what I am going through. A great program to say the least.
Coaching for Health client
I really liked the warm supportive coaching I received. I was in a really sad, grey place, but [my coach] guided my thoughts to have [a] more positive outlook and to truly be kind to myself before others. I highly recommend that those living with chronic pain seek support with this program to supplement your pain toolbox!
Coaching for Health client
Timely response in booking and keeping appointments, great communication with my coach, [and] so much empathy and support. I felt like I had a team working on my behalf, though it was only one coach.

89%
gained new skills
to manage pain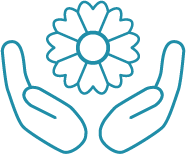 95%
feel more
self-compassion

89%
improved
overall well-being
Harnessing the dedication of volunteers
164
Total Pain BC volunteers
2,512
Total volunteer hours
75
Support Services volunteers
30
Education program
volunteers
Pain Support and Wellness Group facilitator
I have often worked with clients to identify ways they can continue to connect with people, bring joy into their lives and remain active. I walk alongside them as they connect to their own creativity and resilience.
Pain Support and Wellness Group facilitator and Coaching for Health volunteer
Chronic pain is like walking through a forest at night. You have no idea where you're going and there's no one there to help you. The groups and coaching are hugely important for normalizing these experiences. Having a support system can change the trajectory of your life.
LivePlanBe+
713
program registrations
Launched in 2022, LivePlanBe+ is our new online self-management program for people living with pain.  The self-paced program teaches pain management skills through animated videos, resources to explore, interviews with people living with pain and health care providers, and reflection questions.
Making Sense of Pain
Delivered by community partners, Making Sense of Pain is our self-management class series designed for people with pain who also live with mental health conditions, trauma, substance use, and systemic racism.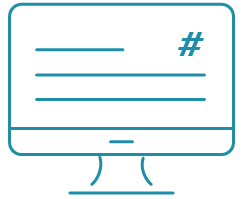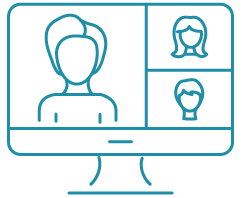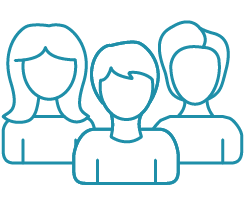 This year, we began work to tailor the program for five demographic communities: LGBTQ2S adults, gender-diverse youth, and Arabic-, Cantonese-, and Punjabi-speaking people with pain.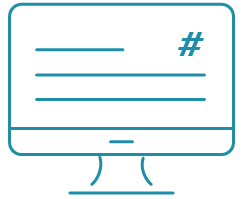 5
demographic communities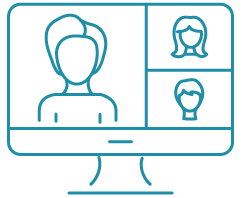 Making Sense of Pain facilitator
All of the participants had done previous workshops through our mental health service and they all stated very strongly that this was the most helpful and supportive group they had been involved with. On the last day everybody shed some tears and they made plans to stay connected with one another. It was truly wonderful.