The past year was a remarkable one in Pain BC's history and brought about significant changes in Canada's pain landscape. Last spring, we established Pain Canada, a new national action network made up of people with pain, pain advocates and leading pain organizations across the country. By November, Pain Canada had attracted a $4.6 million investment over five years to build upon the momentum of the Canadian Pain Task Force, enhance national collaboration, scale up best practices and expand resources available for people living with chronic pain.
As part of that work, we delivered the inaugural Putting the Pieces Together conference, designed by a steering committee made up entirely of people living with pain. This online conference attracted more than 500 registrants, who made connections, developed their knowledge and shared their stories at the event. Building on the interest in Pain Canada and the conference, our annual NPAW social media campaign messages were shared and re-shared by hundreds of people and organizations and were viewed over four million times. Throughout the year, we also expanded our offerings across Canada. We launched LivePlanBe+, our free online program for people living with pain, accessible to anyone with an internet connection.
Partnerships are a cornerstone of our work, and we continually engage with people with lived experience of pain to improve upon our offerings and co-build new ones. Out of this consultation came an initiative to culturally tailor our Making Sense of Pain program to a number of communities, including LGBTQ2S and Arabic-, Cantonese- and Punjabi- speaking people living with pain. To best meet the needs of participants across our programs, we've also improved volunteer training to incorporate equity- and trauma-informed practices. In addition, feedback from the community has also led to the development of three new Pain Support and Wellness Groups: LGBTQ2S, young adults and racialized communities.
We are eagerly undertaking new projects and collaborations in 2023, which would not be possible without you — our supporters, collaborators, donors, and volunteers. Through our collective efforts, we are reaching more people every single year to build a movement on the issue of pain. Thank you for being part of that movement and helping us ensure that no one is alone with pain.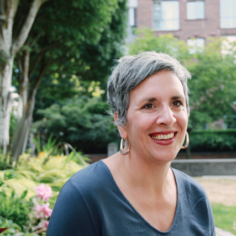 Maria Hudspith
Executive Director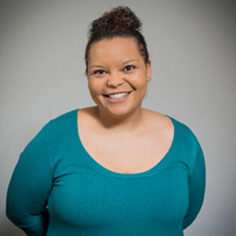 Sara Maseko
Outgoing Co-Chair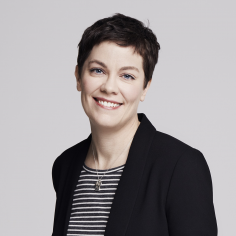 Shona McGlashan
Incoming Board Chair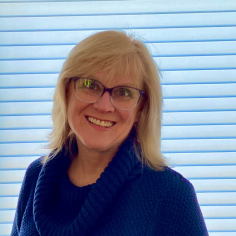 Joanne Archer
Outgoing Co-Chair